Dead Day Revolution: Vampire Blues Music Video (Full Version) Directed by Dean Gold from Dean Gold on Vimeo.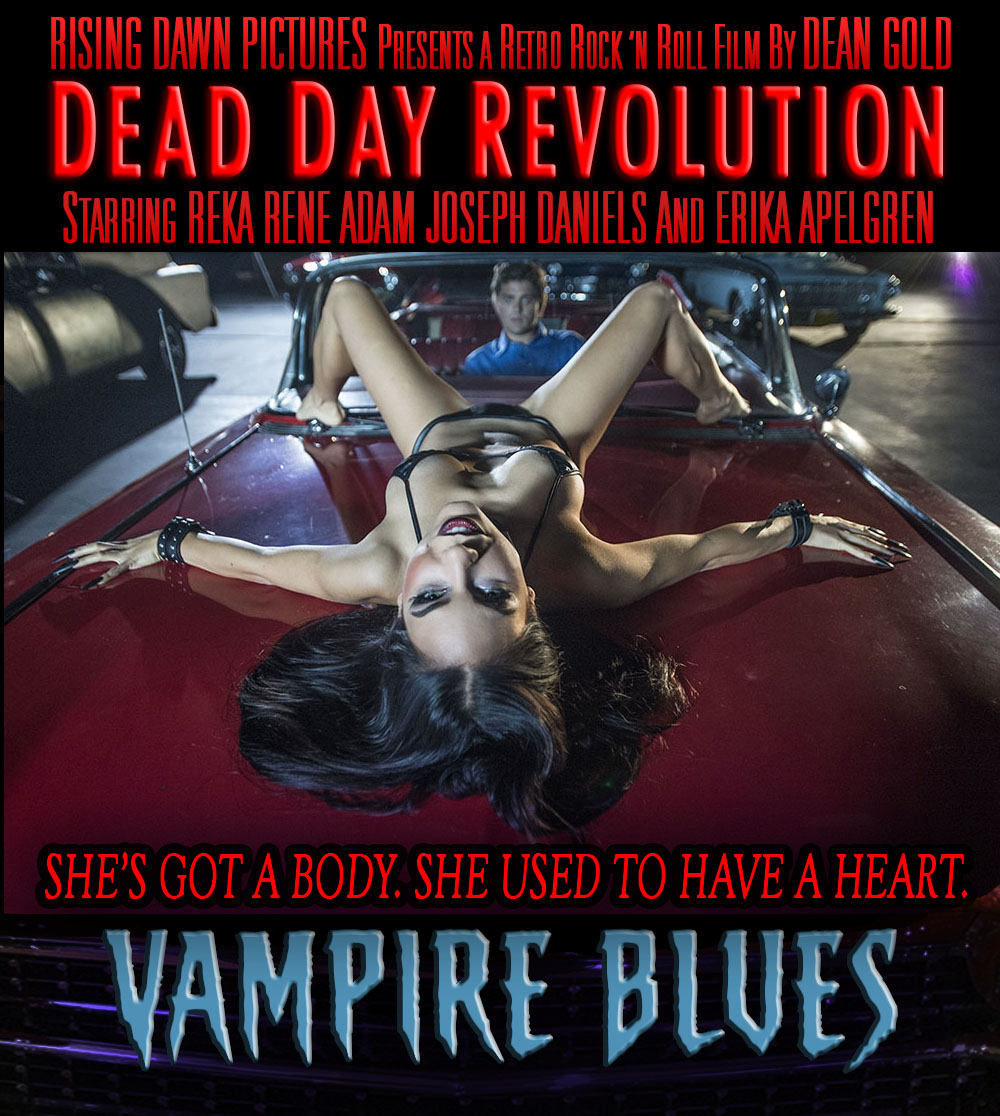 Written, Directed, Produced, and Edited by Dean Gold, Dead Day Revolution: Vampire Blues is a depraved rock 'n roll roller coaster to hell.

I was looking for a band that could kick real rock 'n roll ass and whose style would dovetail well with inspiring my cinematic sensibilities. I found both of those things in spades with Dead Day Revolution.

No Compromises

Vampire Blues is a mini rock opera with a take-no-prisoners attitude that real rock 'n roll is all about. The song Vampyre Blues is about a youth petrified over the sexual power his sinister ex has over him. I took those ideas and amplified them with cinematic experience full of outrageous gags and pulse-pounding thrills.

Vampire Blues is about sex, death, and rock n' roll. The concept dwells in the space between men's fantasies and men's nightmares. If ever there was music put to picture that feels like a feedback growling ax smashing your brain wide open, Vampire Blues is it. I mean that in the most glorious sense.

Vampire Blues employs retro imagery embracing Americana, cinema history, and unadulterated rock n' roll. It's probably a throwback to a time when music videos were more creative. The talent we brought together for the production of Vampire Blues was top notch. The cast and crew of Vampire Blues could not stop gushing at what a blast it was to create something so perverse and so right together. Vampire Blues is cure for all the disposable music video fodder out there.

I am glad that Dead Day Revolution gave me the freedom to make a spectacle that will stand the test of time. The band and I can't wait for everyone to see the demon spawn that we created together. The script I wrote for Vampire Blues was no doubt the product of a dirty mind. It was great to see everyone embrace such depravity. The band and I feel it is right for the soul of the song.

"Vampire Blues" has become something of a state of mind. A philosophy that only something that kicks ass should be done. Experiencing Vampire Blues schools you in how Dean Gold and Dead Day Revolution deliver on that promise.

Dean Gold

Also See The Documentary!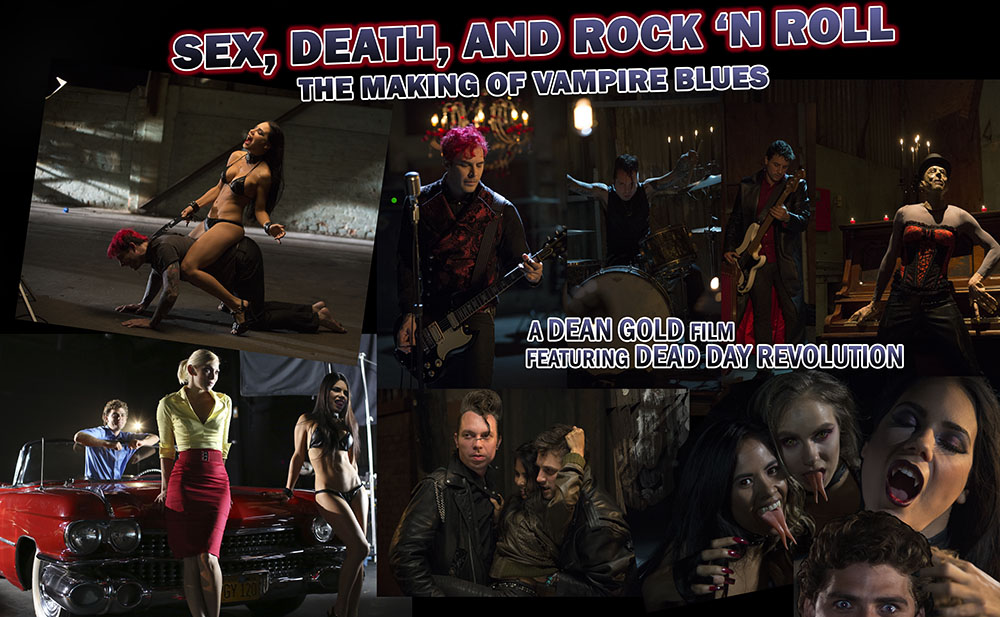 See Also
Director Comments on Vampire Blues
Vampire Blues Picture Galleries
Production Credits